Reminiscing
---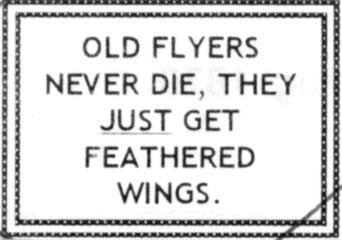 Interlude - The Bomb Aimer

"His job is done well, once more proved his mettle
So down in his den he can thankfully settle
Till the aerodrome beacon once again is in sight
By which time he's relaxed and his heartbeat's all right!
Then back in our hut, out comes his gramophone
Artie Shaw soothes us all, clarinet and trombone
And he cheers no end, no matter what day
With his proscribed haunting melody, "Gloomy Sunday"!
So if a weird airman you chance to espy
With Pocasso–esque features, twitchy thumb, wild of eye
You'll know it's our Bomb Aimer – we call him "A.P."
For hitting the Aiming Point regularly –
But how does he excel? We ask with a sob
For his shining exemplar lies down on the job!
Yet we're proud of our lad, he needs no disclaimer
We're glad to be blest with our blessed Bomb Aimer!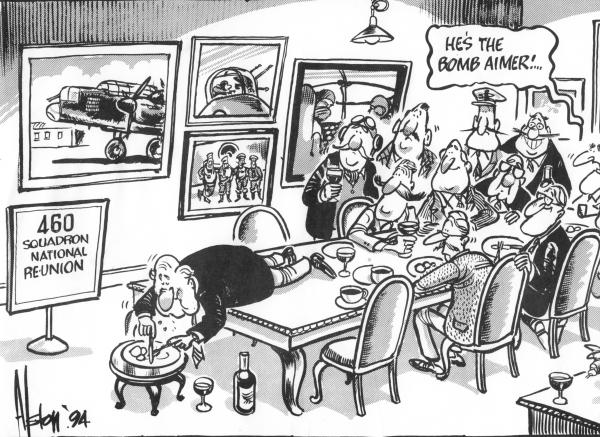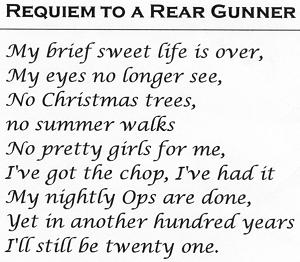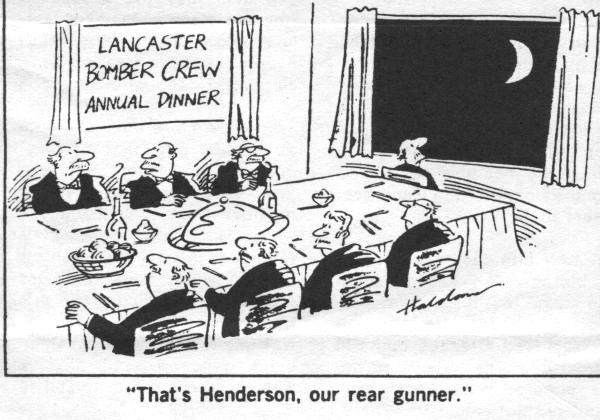 Maximum Effort

My Air–force days were often bright and gay
But there were days of sadness and dismay
I'd get to know the crews that used the Mess
And get involved with some I must confess.

I'd say farewell to some familiar face,
But sometimes they would not return to Base.
They'd take off in the prime of life to do
A job which would beat folk like me and you,
Young boys cut down in the prime of life.
Some hadn't had the time to take a wife,
Their attitude to life was to survive,
Some of them managed to stay alive.

They'd take off on another bombing raid
Some wouldn't even get back to be paid.
They'd have to face another night of hell,
Terror would sometimes hold them in it's spell,
I've seen them as their tour was near it's end,
At breaking point, unable to unbend.

The parties in the Mess when their tour was done
But some were even too tired to have fun.
They'd go on leave and not return to us,
New crews would take their place without a fuss,
They too would learn to see the Cathedral light
As a friend burning a welcome in the night,
As they returned to Base, a job well done,
Not everyone's idea of a night of fun.

I wonder what they think when they look back,
The crews that beat the searchlights and the flak,
Do they think of the maximum effort they once gave
And of old friends forced into an early grave?
They just wonder if their efforts were in vain
The world hell bent on conflict once again.

Comradeship felt on an Air–force Base
Is something civilian life cannot replace.
The ground crews and the aircrews joined as one
A maximum effort – A job well done

Poem inspired by learning that the remaining original Lincoln Cathedral lights have been placed on the Administrative Building at my beloved Waddington Ex WAAF Sgt. Peggy Clayton, Operations Room 1943–1946.

Sincere Graffitti from the heart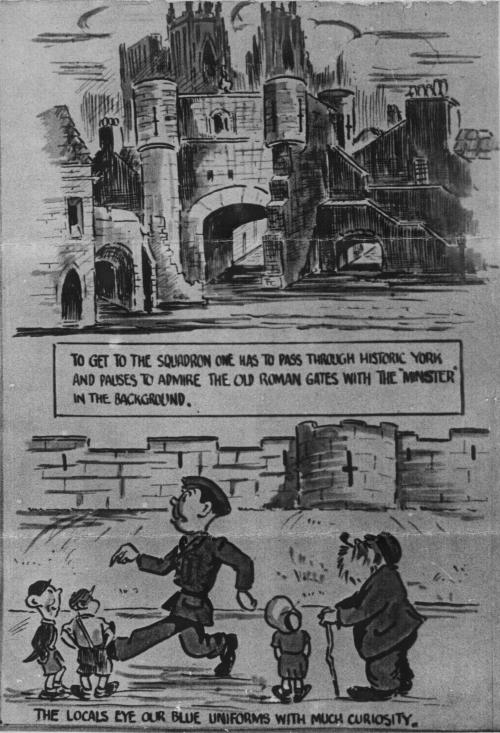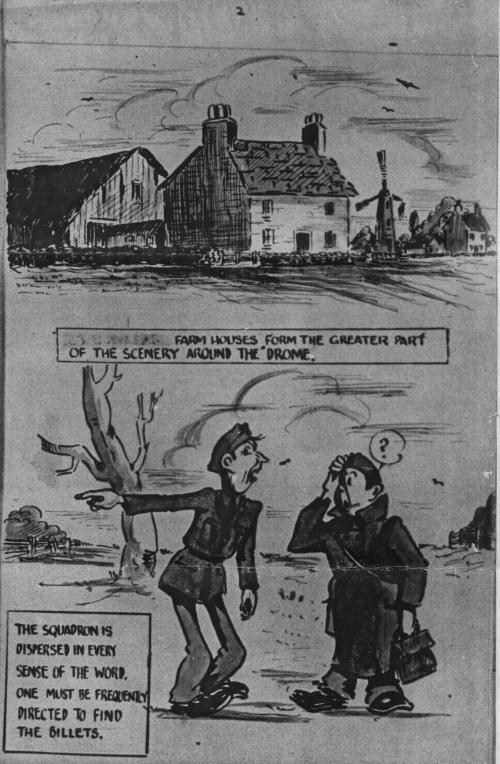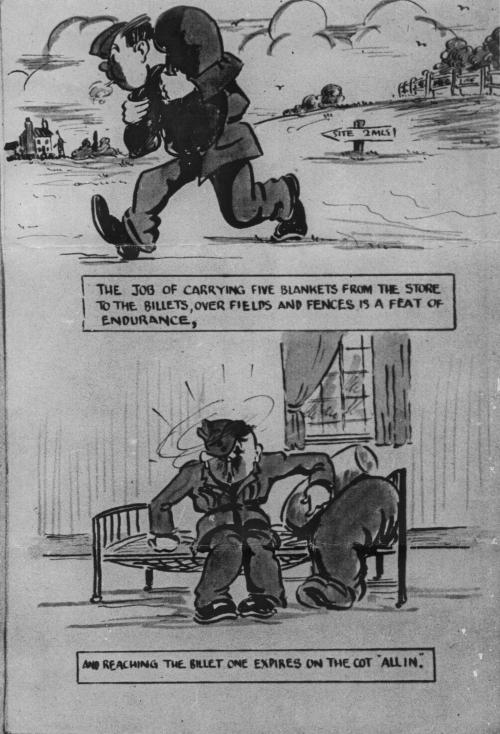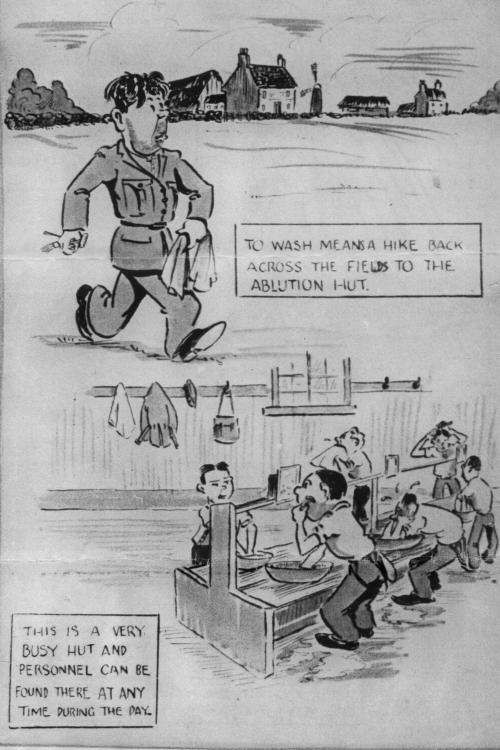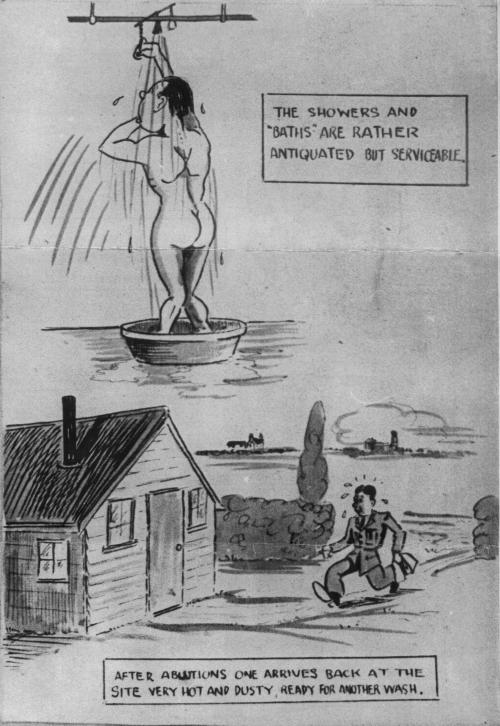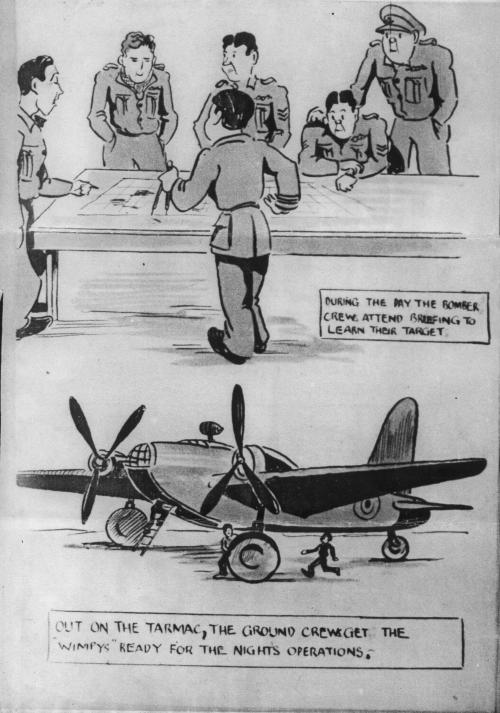 Extract from poem "Lancaster" author unknown

Lancaster

"Where are they now, those young men of all nations,
Who flew though they knew not what might lie ahead,
And those who returned with their mission accomplished,
And next night would beat up the "Saracen's head" ?

The Lancs are no more, they are part of the legend,
But memory stays bright in the heart of men,
Who loved them and flew them through flak and through hellfire,
And managed to land them in England again.


The men who were lucky to live to see victory,
The men who went home to their jobs and their wives,
The men who can tell their grandchildren with pride,
Of the Lancaster bomber which helped to save millions of lives"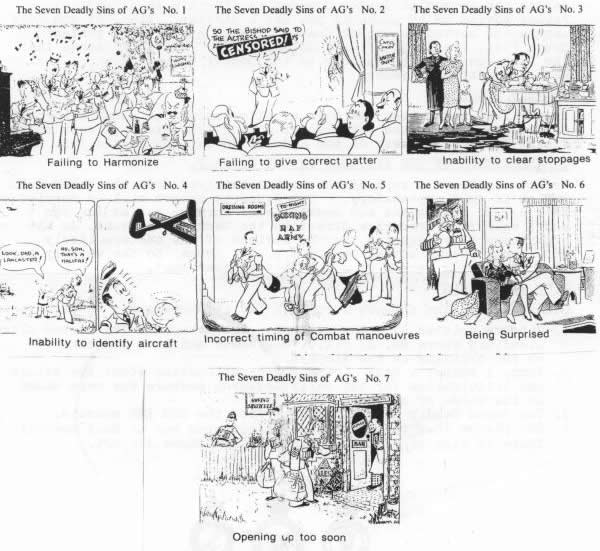 ---