The Power and the Perils of Air Crew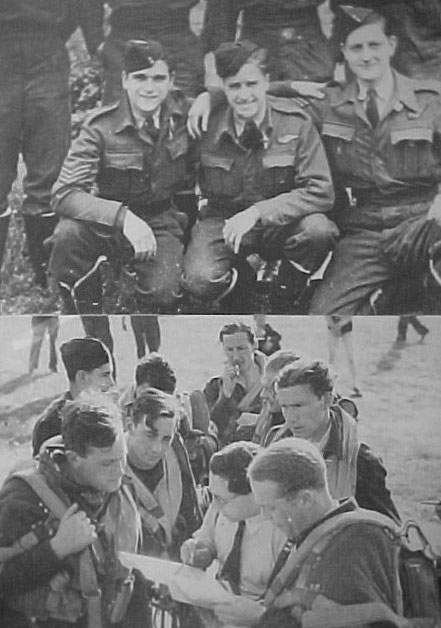 The strategic bombing offensive carried out by Bomber Command in Europe played a significant role in the Allied victory. Australian airmen flew in every major operation.
Most of the aircrews who trained in Australia under the Empire Air Training Scheme were posted to Bomber Command.
There were five main RAAF squadrons:
No 460 flying Wellingtons then Lancasters
Nos 463 and 467 flying Lancasters, and
Nos 462 and 466 flying Halifaxes.
For a time Nos 455 and 458 Squadrons were also part of Bomber Command.
Flying tens of thousands of operations and sorties, they inflicted devastating damage and performed outstanding acts of courage. Two Australian airmen, Flight Sergeant Rawdon Middleton and Wing Commander Hughie Edwards were awarded the Victoria Cross.
A key group within Bomber Command was the Pathfinder Force under the command of another Australian, Air Vice–Marshal Don Bennett. Flying mostly Lancasters and Mosquitos, a Corps d'elite of crews would mark targets with incendiaries to guide the following waves of bombers.
While the triumphs of Bomber Command are legendary, heroism came at a high price. More than 3,400 RAAF airmen serving with the Command were killed approximately 12 percent of all Australian casualties in the war. Statistically, Bomber Command aircrew could not survive a total of 30 operational missions and it was not uncommon for aircrew to arrive at an operational squadron from their training unit and be tasked to fly that night. Within hours, they could have been shot down, not even having had time to unpack or get to know their comrades
Some Air Crew had such a short time in the service.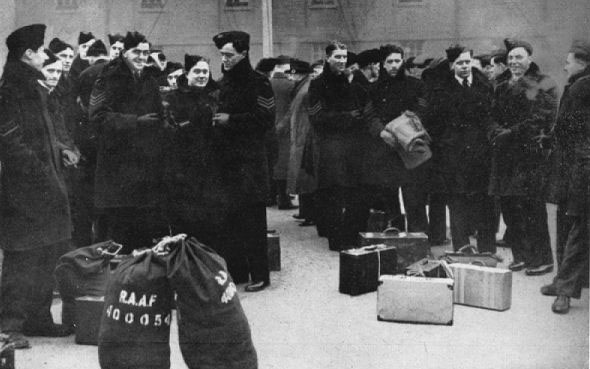 These airment pilots at RAF Station Uxbridge (near London), were part of the first Australian draft from the Empire Air Training schools in Canada to reach the United Kingdom. The kit bag in the left foreground with the stenciled number 400,054 reveals that its owner was on of the earliest recruits from Victoria. Aircrew numbers begain at 400,000 and were alloted in ground to each state. December,1940.
From the number on the kit bag, and referring to the Australian War Memorial Certificates site, the owner of the bag 400054 was identified as Patrick Field, born 24th of July 1912, enlisted 29th of April 1940. General Rommel had taken command of Africa Corp to support collapsing Italian army and had just taken Tobruk. Sgt Field, flying as crew member in 37 Squadron (Wellington) posted to Middle East November 1940, killed on 23rd of May 1941. Rank: Sgt.